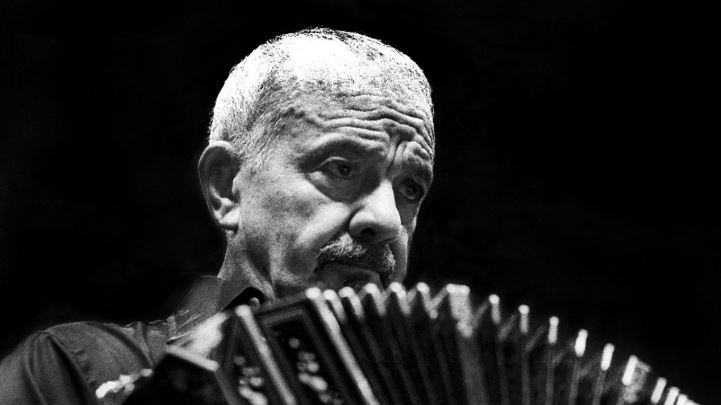 Astor Pantaleón Piazzolla – March 11, 1921 – July 4, 1992 – was an Argentine tango composer.
His father Vicente was born in Mar del Plata on 12 November 1893 by Pantaleo Piazzolla e Rosa Centofanti
His mother Assunta Manetti was the daughter of two Italian immigrants (Luigi Manetti and Clelia Bertolami) from Massa Sassorosso, Lucca in Tuscany.

The father Vicente Piazzolla, the mother Assunta Manetti and Astor
Pantaleo Piazzolla was born in Trani province of Bari 30 October 1855 by Ruggero Piazzolla and Lucrezia Covelli.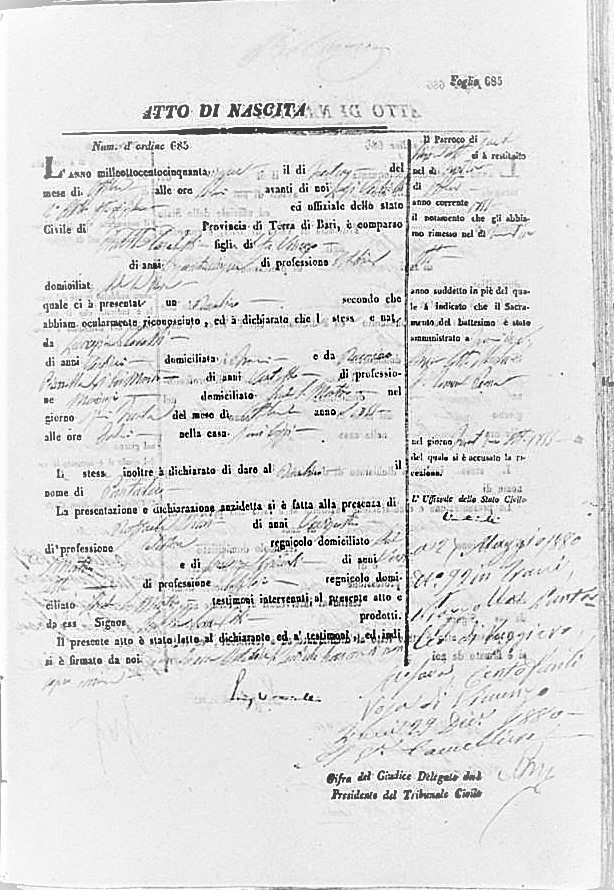 Rosa Centofanti was born in Trani July, 8 1855 by Vincenzo Centofanti and Carola Anna.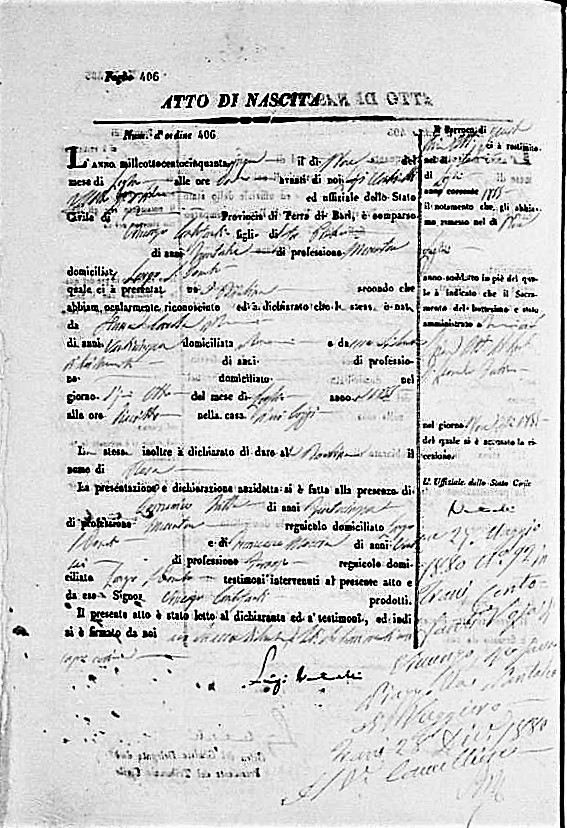 Pantaleón settled in Mar del Plata with his wife, Rosa Centofanti, whom he had married in 27 May 1880. He worked as a sailor, fisherman, and lifeguard onthe beach during the summer season and as doorman at one of the city's theaters.
Astor's great-grandfather Ruggero was a sailor, his great-grandmother Lucrezia Covelli, a seamstress.
Ruggero Piazzolla was born in Trani July, 30 1827 by Luigi Piazzolla and Matilda Calafato.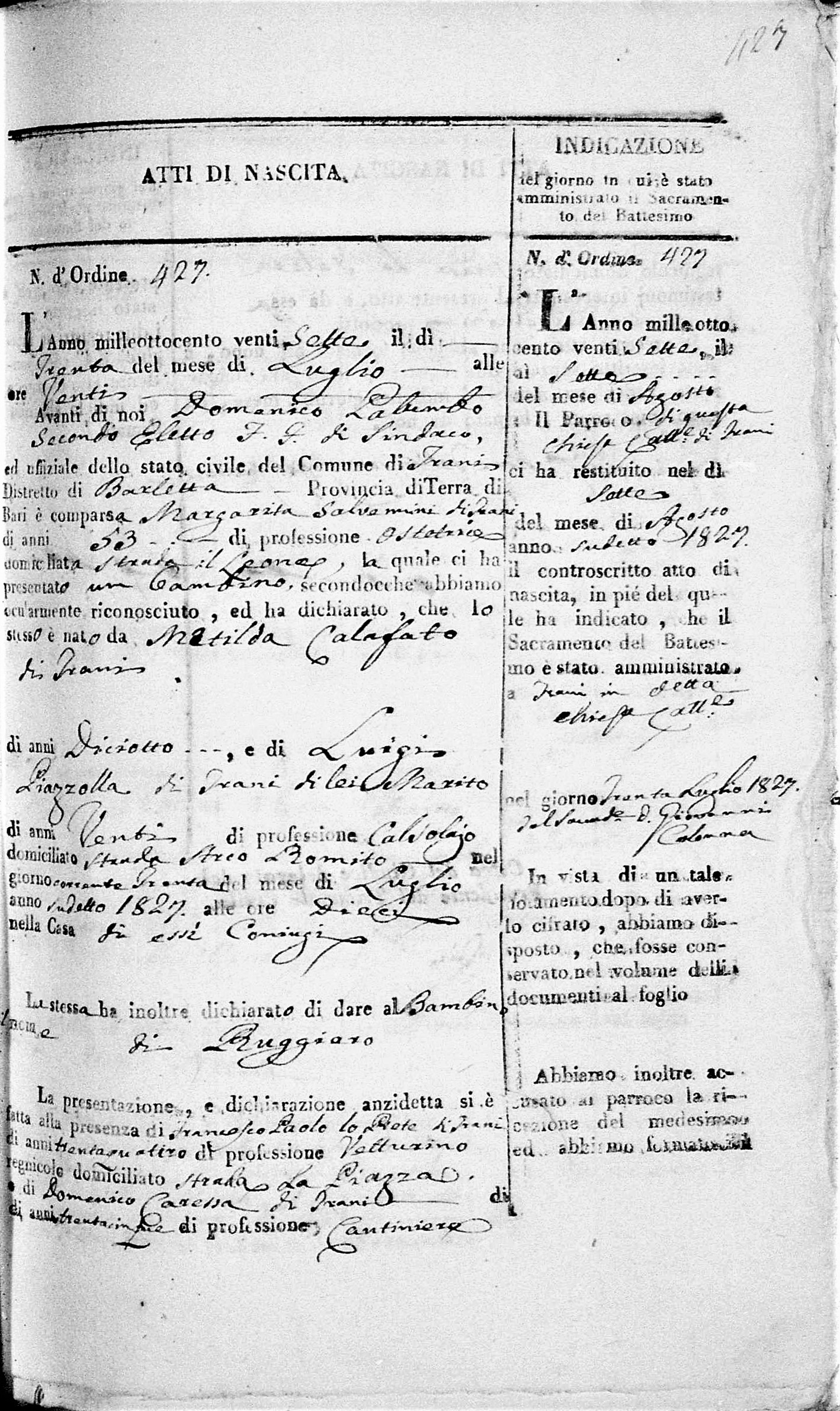 Luigi Piazzolla was born in Barletta on 1 November 1807 by Ruggero Piazzolla and Maria Giovanna Straniero.
Matilda Calafato was born in Trani on 27 May 1804 by Saverio Calefato and Paola Giusto.
Luigi Piazzolla and Matilda Calafato are married in Trani on 13 February 1825.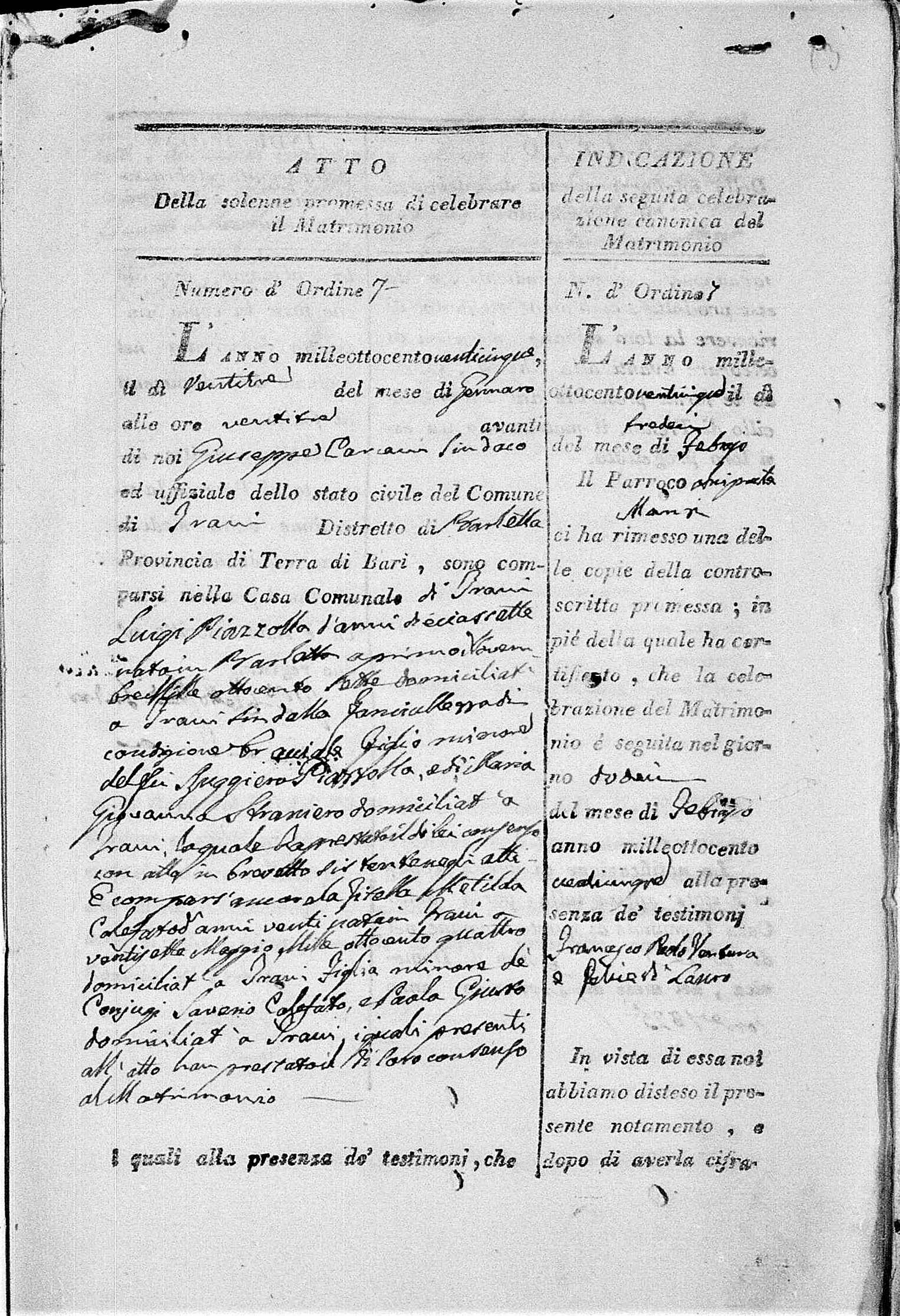 Genealogy of Astor PIAZZOLLA (1921-1992)
Ascendance complète de PIAZZOLLA Astor
Génération I
1 PIAZZOLLA Astor ° 11/03/1921 Mar Del Plata (Buenos Air) + 04/07/1992 Buenos Aires (Buenos AIr) Musicien
Génération II
2 PIAZZOLLA Vincente ° 1889/1903 Argentine
3 MANETTI Asunta ° < ../../1906 Argentine
Génération III
4 PIAZZOLLA Pantaleo ° 13/03/1858 Trani (Puglia) x 27/04/1889 Trani (Puglia) Marin (1889)
5 CAPUTO Giovanna ° 13/10/1870 Trani (Puglia) x 27/04/1889 Trani (Puglia) Couturière (1889)
Génération IV
8 PIAZZOLLA Vincenzo ° ca ../../1828 Trani (Puglia) x 09/10/1852 Trani (Puglia) + > 27/04/1889 Trani (Puglia) Marin (1852, 1858)
9 PASQUALE Maria Luigia ° ca ../../1831 Trani (Puglia) x 09/10/1852 Trani (Puglia) + 1858/1889 Trani (Puglia)
10 CAPUTO Antonio ° 23/07/1831 Trani (Puglia) x 04/09/1857 Trani (Puglia) + 1870/1889 Trani (Puglia) Ébéniste (1857)
11 CARBONARA Maria Teresa ° 09/05/1831 Trani (Puglia) x 04/09/1857 Trani (Puglia) + 1870/1889 Trani (Puglia)
Génération V
16 PIAZZOLLA Pantaleo ° < ../../1810 Trani (Puglia) x < ../../1828 Trani (Puglia) Marin (1852)
17 GAROFALO Teresa ° < ../../1813 Trani (Puglia) x < ../../1828 Trani (Puglia)
18 PASQUALE Girolamo x < ../../1831 Trani (Puglia)
19 TAMMEO Stellanda? x < ../../1831 Trani (Puglia)
20 CAPUTO Giuseppe ° 26/10/1808 Barletta (Puglia) x 22/01/1831 Trani (Puglia) Ébéniste (1831, 1857)
21 CASAMAPRIMA Teresa ° 01/09/1814 Trani (Puglia) x 22/01/1831 Trani (Puglia)
22 CARBONARA Nicola ° < ../../1813 Trani (Puglia) x < ../../1831 Trani (Puglia) + 1831/1857 Trani (Puglia)
23 RUBBINI Giovanna ° < ../../1816 Trani (Puglia) x < ../../1831 Trani (Puglia)
Génération VI
40 CAPUTO Antonio ° < ../../1790 Barletta (Puglia) x < ../../1808 Barletta (Puglia) + 1808/1831 Barletta (Puglia)
41 ANACLERIO Maria Giuseppe ° < ../../1793 Barletta (Puglia) x < ../../1808 Barletta (Puglia) + > 22/01/1831 Trani (Puglia)
42 CASAMAPRIMA Vincenzo ° < ../../1796 Trani (Puglia) x < ../../1814 Trani (Puglia) + 1814/1831 Trani (Puglia)
43 EVANGELISTA Rosa ° < ../../1799 Trani (Puglia) x < ../../1814 Trani (Puglia) + > 22/01/1831 Trani (Puglia)